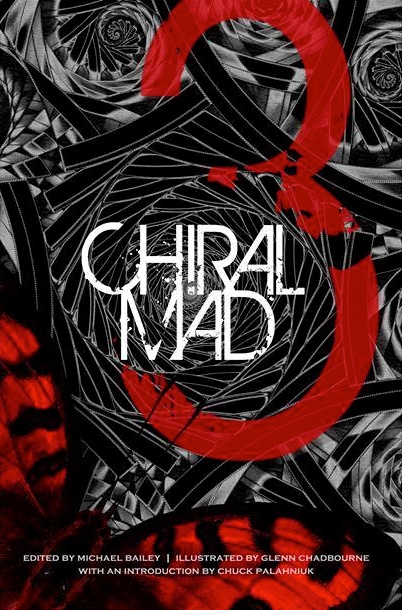 "That Perilous Stuff," an unsettling story of two siblings and their mother for whom hoarding has gone terribly wrong, appeared April 2016 in Chiral Mad 3.
You can pick up a copy from the publisher, Written Backwards.
If you'd like to hear me read the opening second of the novelette, scroll down to check out a video shot at the 2015 World Fantasy Convention in Saratoga Springs, New York.