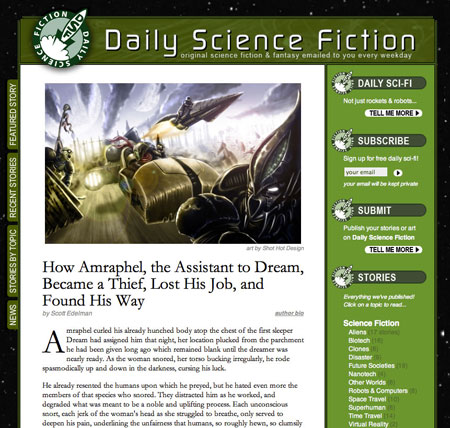 My fantasy story "How Amraphel, the Assistant to Dream, Became a Thief, Lost His Job, and Found His Way" (quite a mouthful, eh?) appeared online at Daily Science Fiction on August 19, 2011, having been seen by subscribers one week earlier.
Hard to believe, but it's my first publication in an online magazine. Which might also mean that—since you can read it right now for free—it could also be my most widely-read story to date.
And for those zombie haters out there who didn't want to read my last four published stories because they contained appearances by the walking dead, don't worry—there are no zombies here!