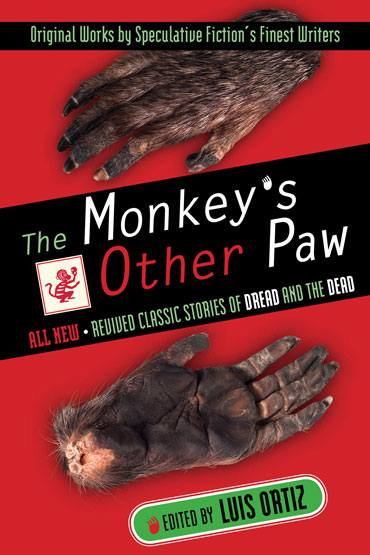 "A Most Extraordinary Man" was published by NonStop Press in its June 2014 anthology The Monkey's Other Paw: Revived Classic Stories of Dread and the Dead.
If you've ever wondered what happened after the end of the classic Saki tale "The Open Window," this short story will tell you what I think went down.
You can order the book at the NonStop Press site.
(A side note: When editor Luis Ortiz asked writers to pay tribute to seminal horror stories, my first thought was Lord Dunsany's "The Two Bottles of Relish," but I ultimately went with the Saki. Who knows, though … I might do a riff on the Dunsany tale someday as well!