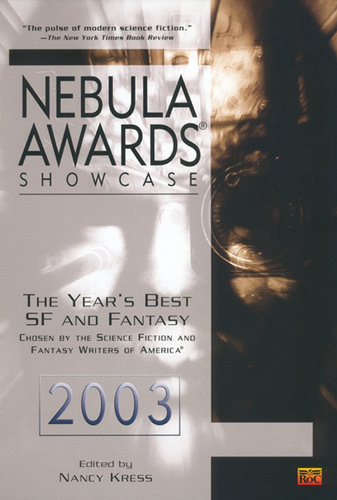 When Nancy Kress edited the Nebula Awards Showcase 2003 for the Science Fiction and Fantasy Writers of America, she asked me to provide an essay for a section titled "Commentary: Joys and Jeremiads." Each writer defended his or her favorite section of the field.
For example, Geoffrey Landis wrote about Hard Science Fiction, Terry Bisson tackled SF Humor, Mindy Klasky covered Traditional Fantasy, and so on.
Me? I was chosen to write about Soft- and Medium-Viscosity Science Fiction.
What exactly does THAT mean? If you want to know, better track down a copy of Nebula Awards Showcase 2003.