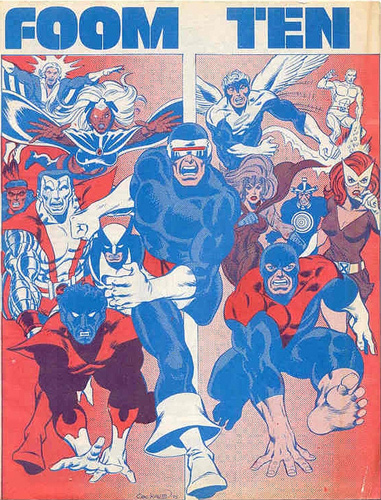 For a hardcore comics fan, getting to edit FOOM, the official Marvel Comics fan magazine, was like being given the keys to the candy store. How young was I when I first drank the Marvel Kool-Aid? I can still remember that day at the newsstand when I was unable to decide whether to spend my 12 cents of X-Men #1 or The Avengers #1.
I edited FOOM while working at Marvel as one of the staff Assistant Editors. I began with issue #8, the Winter 1974 issue, taking over from Tony Isabella, and continued editing the magazine through issue #11.
Just in case the '70s don't seem ancient enough—and to make everyone else feels as old as I do at considering that span of time—take a look at this excerpt from one of the articles I commissioned, "How to Collect Marvel Comics:
"If you're looking for Fantastic Four #1 in mint condition, expect to pay between $125.00 and $150.00. Spider-Man #1 fetches between $50.00 and $75.00. Likewise Amazing Fantasy #15. Avengers #1 in mint will cost you $15.00 to $20.00. Even more recent important titles, like Conan #1, will run you $7.50 or $9.00 in perfect shape."
Sigh.