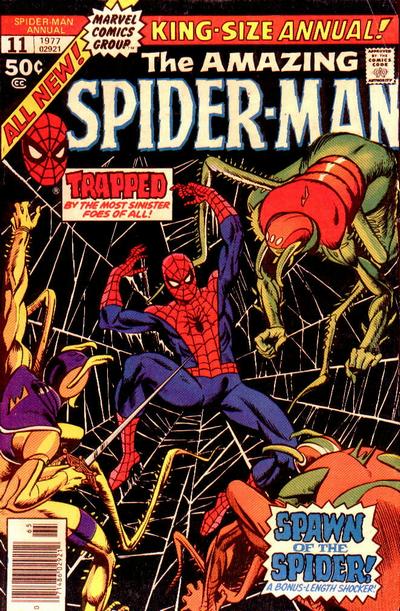 Of all the comic books I've written, it's the back-up story in Amazing Spider-Man Annual #11 of which I'm most proud. And it's not entirely because of what's on the page.
John Romita, Jr. may be a star now, but back in the '70s he was seen by many as just John Romita, Sr.'s son, and no one would give him a shot for fear it would be seen as nepotism. But I felt that if there's one thing worse than nepotism, it's anti-nepotism—not giving work to someone who deserves it out of a fear being accused of abetting nepotism.
And so I made sure that John, Jr. (who ended up being inked by Al Milgrom) got the chance to draw the six-page Spider-Man story "Chaos At the Coffee Bean!"—which has since, thanks to Jr.'s eventual superstardom, been reprinted numerous times.
I always knew you had it in you, John!